In these news times there's no room for old truths…
understand the importace of trends

we empower the emotional
intelligence of brands
The use of services and the purchasing process itself is associated with a very intuitive action, operating at the level of HABITS. These are often unconscious practices that are very difficult to understand through traditional satisfaction surveys or customer journey analyses. Therefore, in our creative process we develop a research concept that allows us to discover: what creates these "habits"? What's positive about them? What's bothering the customers? We define insights regarding customers' values and aspirations, as well as the trends that affect them, and we use this extensive knowledge them to build consumer experience. The emotional intelligence of the brand created on the basis of this process is a solid foundation for further actions leading to the development of the brand and effective implementation of its business goals.
By analysing customers' needs and behaviours
We design customer experience that increases sales
We design new services ands products
We help to conduct more effective marketing activities
We introduce new services and products to the market
We help to explore niches
The design process is supported by

We have a comprehensive approach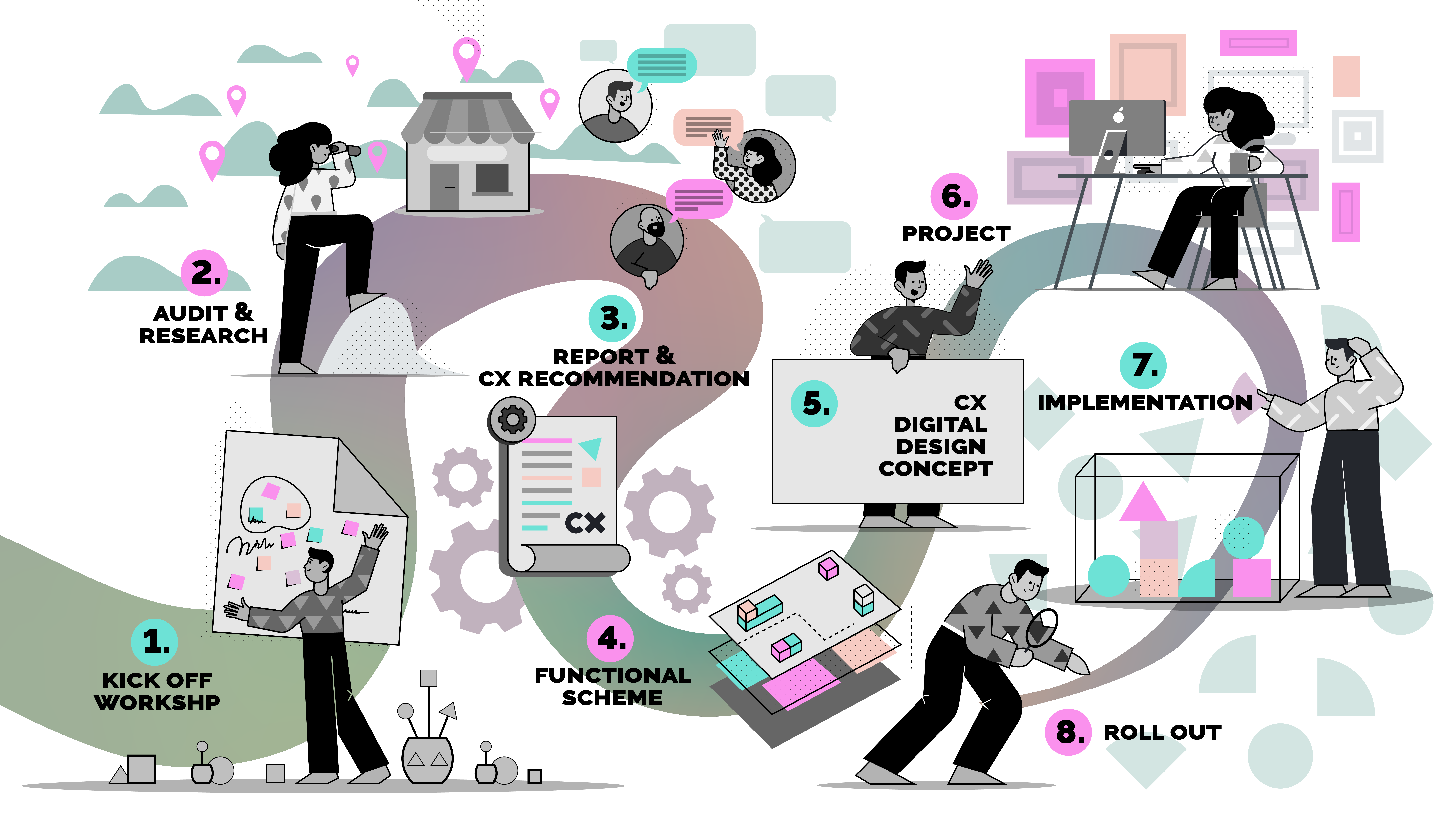 and our own research resources
Together we look for answers to the most difficult business questions and, thanks to our own research team, we reach deeper than market reports based on quantitative methods. This is how we get to know our customers, their needs, expectations and problems they face. That is why the projects we create perfectly meet consumer expectations – because we know perfectly well who they are created for.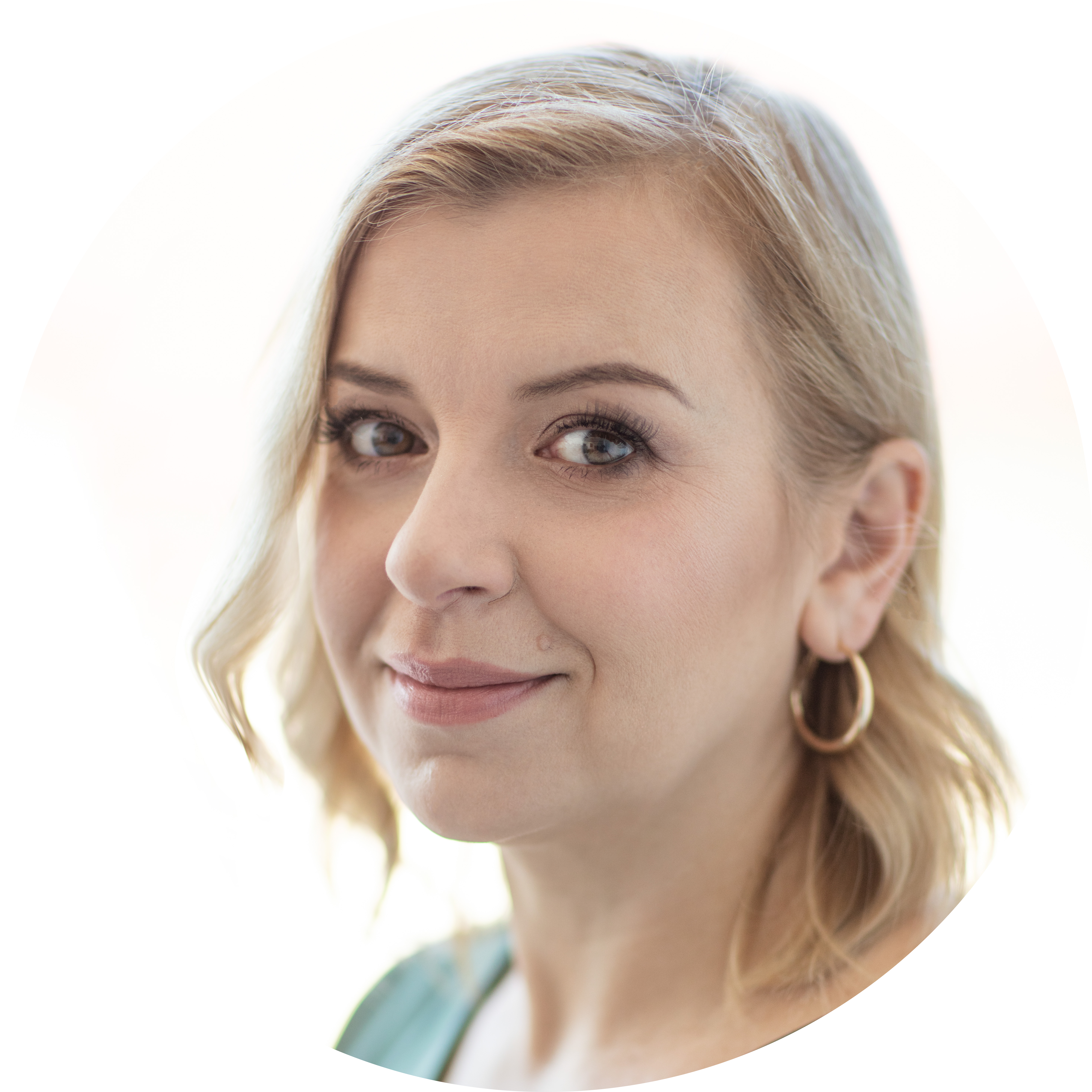 Katarzyna Konkel
Sociologist, strategist, expert in quality research, has been actively involved in creating and communicating brands for 20 years. Between 2003 and 2011 she taught sociology and PR in practice at the European University in Krakow. She was the managing director of Eskadra Group and LOKATIVO agency. Since 2017 CMO of Omnisense agency and Customer Experience Strategy Director in Schwitzke Górski, where based on Design Thinking she designs modern and multidimensional CX for brands such as Martes Sport, Media Expert, VOX, Makarun, Isto or Awiteks. She manages a team of researchers who define inspiring insights. She specializes in the business approach to brand and space management in the Retail and HoReCa industries.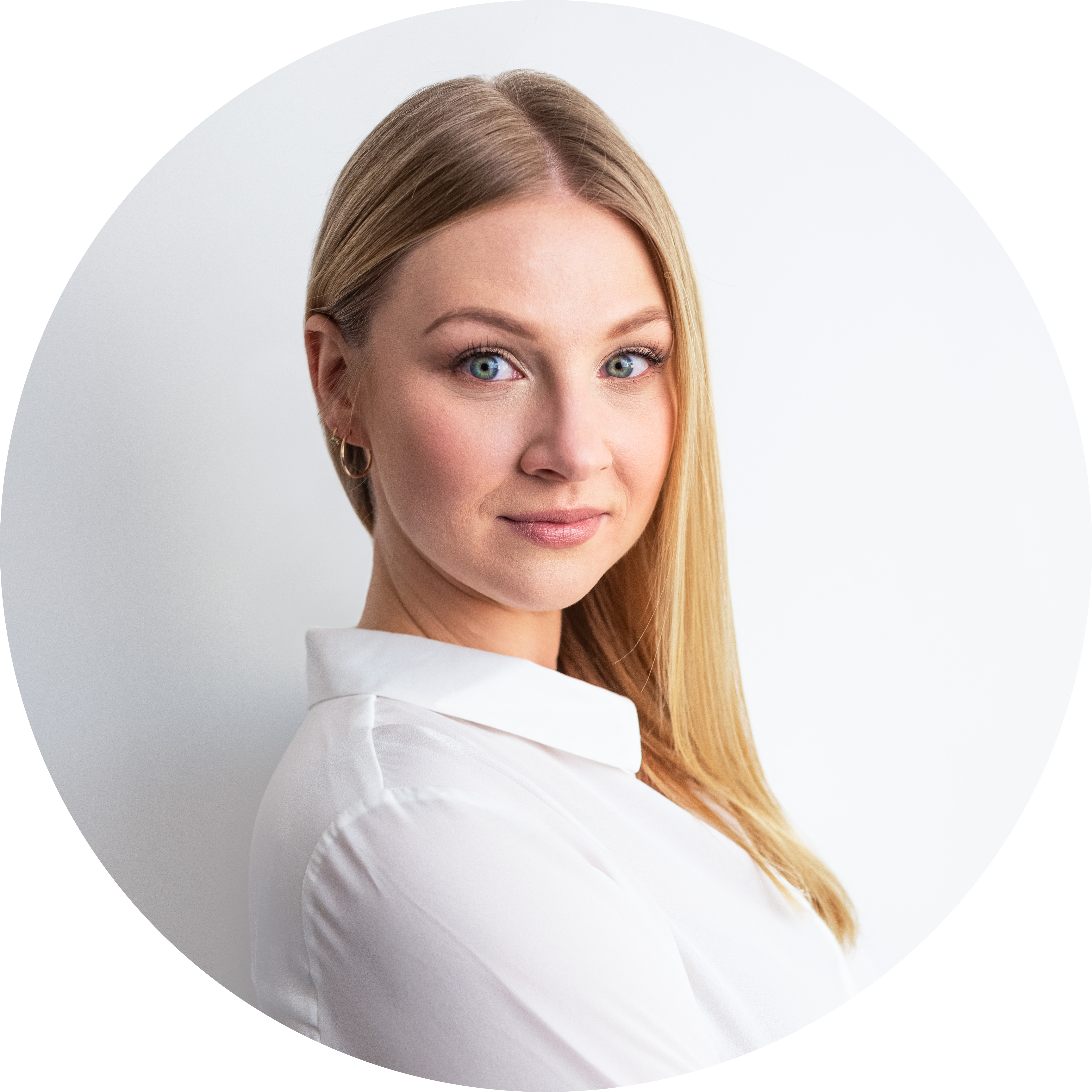 Katarzyna Skoczek
Sociologist and walking mine of ideas. For more than 10 years she has been specializing in the development of brands and new communication channels. She designed creative marketing campaigns for the group we killed tv (for brands as Sokołów, Jan Niezbędny, Konspol, Soplica, Hochland), led the communication of the SPAR network for Poland, created a culinary program for TVP Kraków, managed social media of international and national brands. In her actions she combines sociological, psychological and marketing knowledge and passion for the search for complex insights.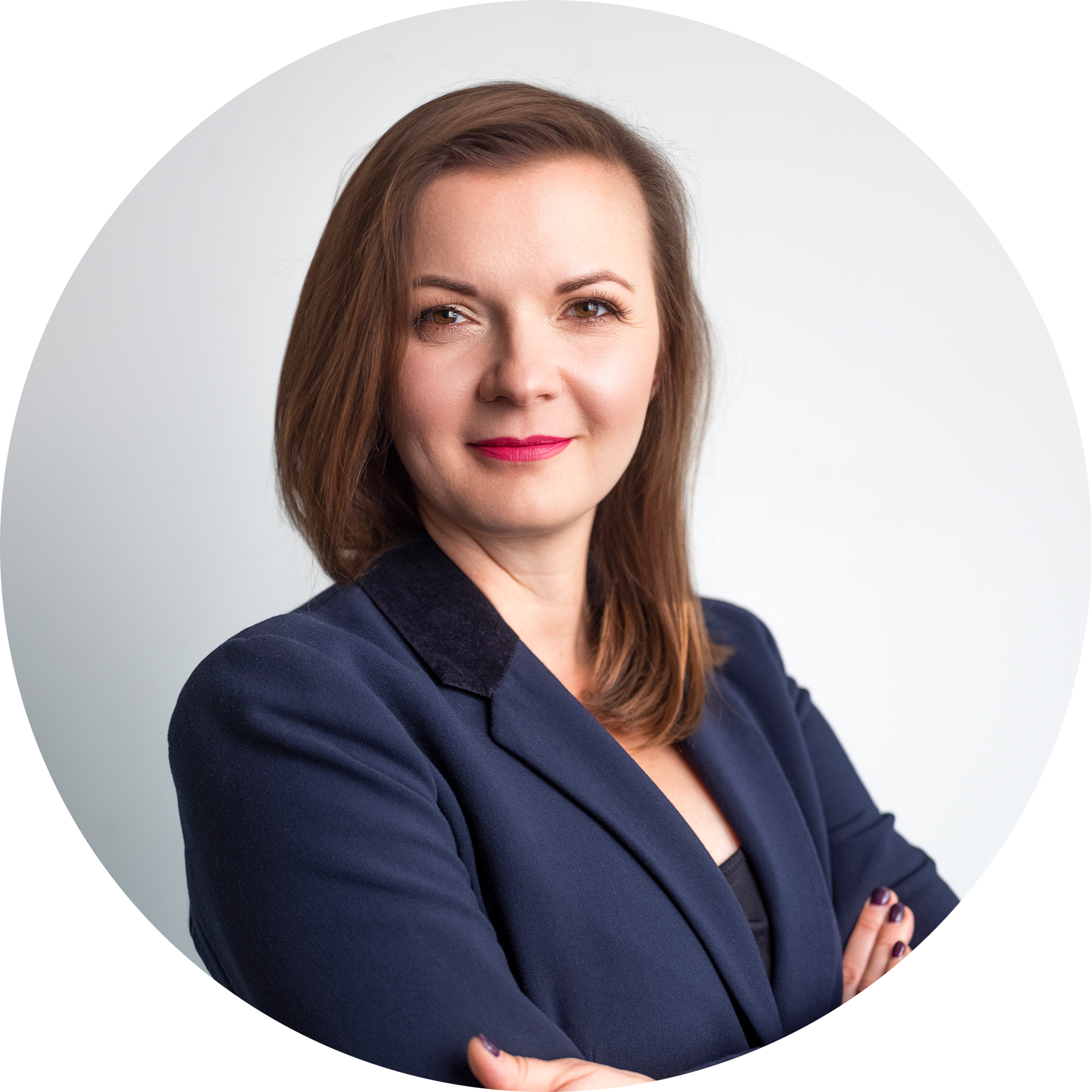 Magdalena Czaczkowska
A sociologist, strategist, marketer with 18 years of experience in building the image of brands, communication and tools supporting the development of brands and pro-sales activities. For over 15 years, she co-founded the S4 advertising agency, including over 6 years as director of customer relations. At Omnisense, she manages complex research projects and processes (including for brands such as Reporter Young, INGLOT, ZNAK, Coccodrillo), conducts strategic workshops, and creates an expert image of team members in the industry.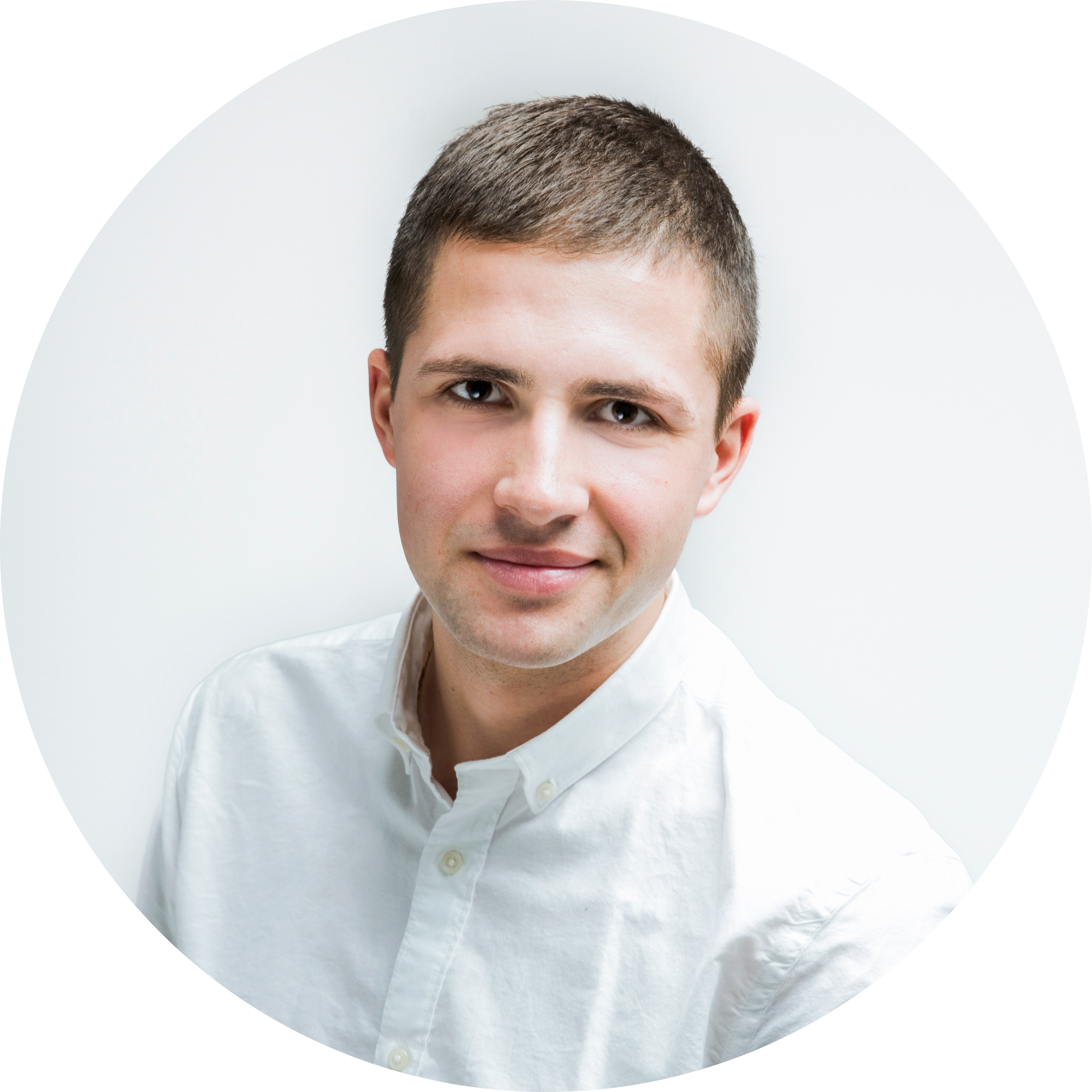 Maksym Dębski
For 5 years directly associated with the research industry. A graduate of the Faculty of Philosophy of the Jagiellonian University. In his work, using a combination of qualitative and quantitative approaches, he designs holistic customer experiences in contact with the brand. Currently, he focuses on the implementation of projects supporting brands in building marketing strategies (including: Reporter Young, Inglot, Znak, Coccodrillo). He has experience in the implementation of urban projects, incl. evaluation of the Civic Budget of the city of Krakow. He regularly collaborates in creating and conducting evaluation studies for public administration institutions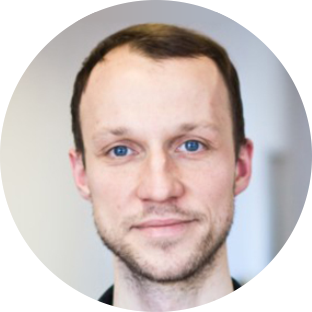 Jan Strycharz
Economist specializing in qualitative methods of customer experience research. It will also use these methods to identify niches and market opportunities. Active in the research industry for 10 years. He used his skills both from the side of conducting research and from the side of designing full research-development cycles completed with implementation. Active trainer of Design Thinking as well as advisor on building innovation strategies for companies. He's also carrying out creative processes, which aim to introduce innovations – whether from the side of product development or from the internal corporate processes.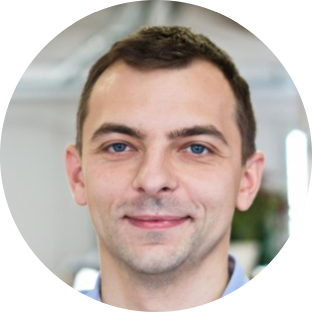 Dawid Sobolak
Researcher specializing in quality methods. A graduate of the European University and Cracow University of Economics. Co-founder and President of the 'Warsztat innowacji społecznych' Foundation, established in 2012, which one of main goals is to develop creative capital. Co-organizer of MediaLab workshops, designing solutions to social problems using new technologies.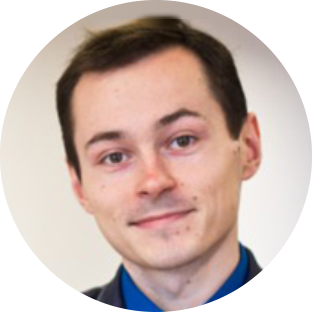 Łukasz Maźnica
Economist, graduate of doctoral studies at the Cracow University of Economics. Professionally, for over five years he has been involved in qualitative research – of experience and needs of customers, and evaluation studies – which he realizes in cooperation with various clients – business, public administration and the 3rd sector. Also active as a coach and lecturer. He cooperates, among others, with AGH University in Krakow, where he teaches Design Thinking.
Contact us to find out more:
Omnisense sp. z o.o.
ul. Mehoffera 10, 31-322 Kraków
NIP 679-31-66-134